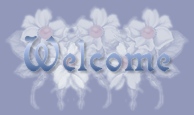 A Bit Of Heaven

A little bit of Heaven
Appeared on earth, today.
I saw it through the window
And it took my breath away.

I thanked God for this gift,
A token of His love,
For the beauty, here, on earth
And the blue skies, up above.

I thanked Him for the seasons
That unfold before us all;
The pattern so perfected,
Winter through to Fall.


Today, He sent a special sign
That Spring is on the way.
A snowdrop raised it's tiny head,
To create the perfect day.


© by Marian Jones
Poem copyrighted and used with permission.







Art by Denton Lund is copyrighted
And used with permission.
All rights reserved.